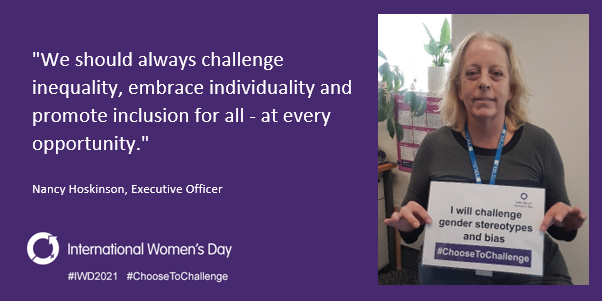 In celebration of International Women's Day on March 8, we spoke with women from across our organisation about their role, how being a woman has affected their career, and advice for other women looking to enter a similar role.
Nancy Hoskinson, Executive Officer
You are the Executive Officer at Nexus. Is this role what you always wanted to do? How did it change?
It is definitely not a role I always wanted to do. Working in this type of role has evolved over time from the skills and knowledge I gained throughout my career.
Do you think there's a stereotype associated with women in Executive Officer roles?
It's difficult to be objective, but I suspect there is a stereotype for this role. It is often thought of, and referred to, as a 'Personal Assistant' or 'Secretary'. Both terms often evoke a less than ideal stereotype.
What is the most important piece of advice you'd give to a woman looking to take on a similar role to yours?
To be an executive assistant you must accept that the role is to support others to make informed decisions. You must be content to keep your own counsel.
What does the 2021 International Women's Day slogan #ChooseToChallenge mean for you in your work life?
I have been in the workforce for many decades and I have seen enormous and positive changes in attitudes towards women in the workplace. However, I do think that the theme 'Choose to Challenge' should apply to all areas of life.
We should always challenge inequality, embrace individuality and promote inclusion for all – at every opportunity.
Which women have influenced you the most in your life?
Eleanor Roosevelt, my Grandmother, Katherine Hepburn