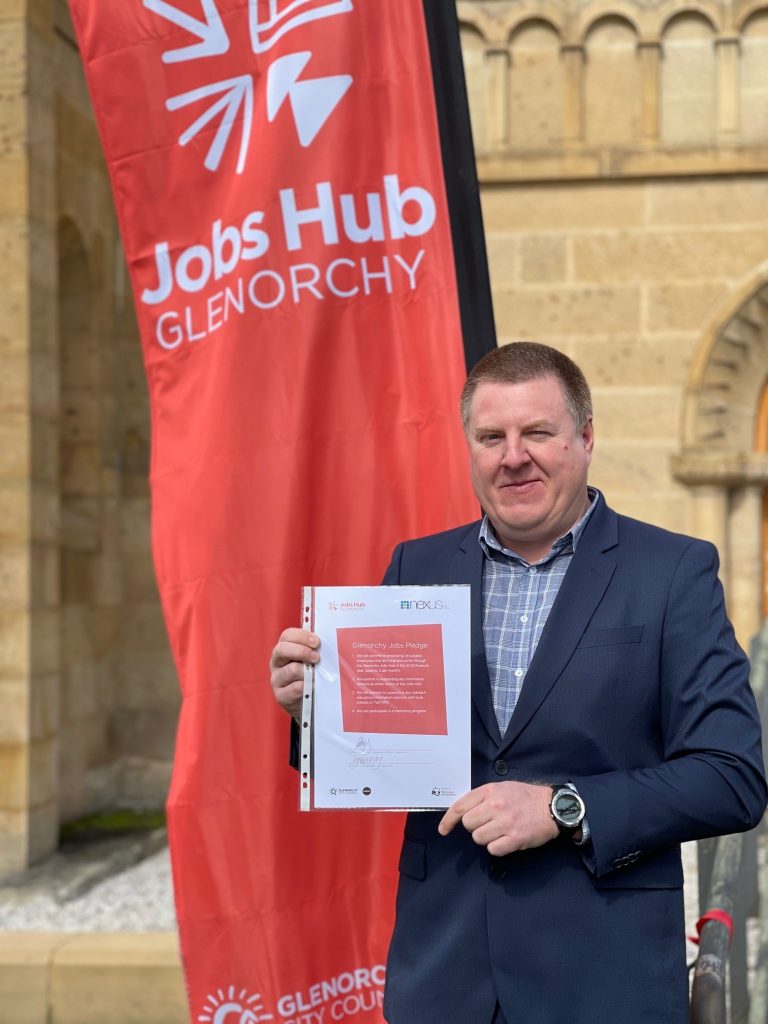 This week we were thrilled to attend the official launch of the Glenorchy Jobs Hub.
The Jobs Hub helps job seekers to access job and training opportunities throughout Glenorchy and surrounds. They also provide help with writing resumes, applying for jobs, and practicing interviews.
Nexus are working with the Hub to connect with local job seekers and place them in suitable roles in our team. We have already seen some great applications come through from the Hub!
Our Chief Operations Officer, Adrian Scott, signed the pledge and spoke about the importance of supporting our local community.