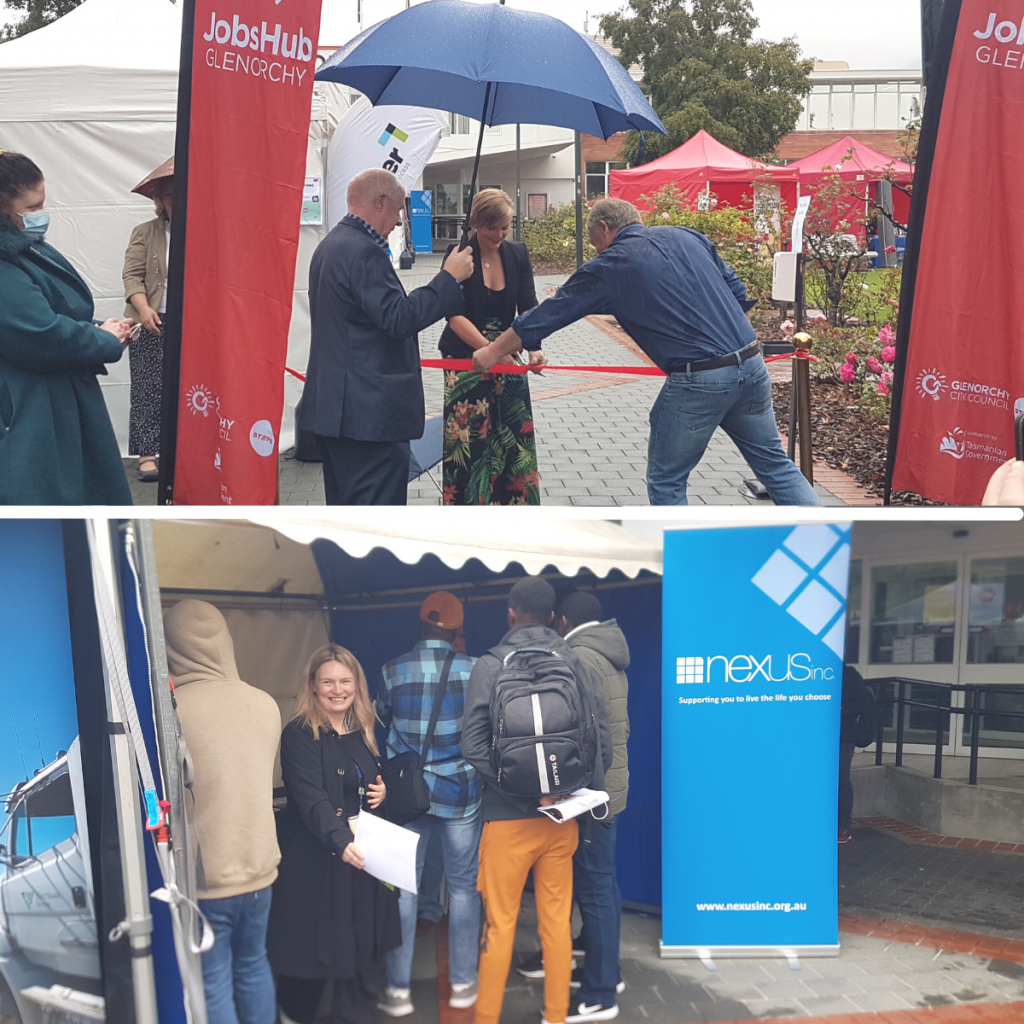 It was great to join our friends at the Glenorchy Jobs Hub at their inaugural Jobs Fair.
We had team members from across our organisation attend. Together they spoke to over 100 people about the current jobs available at Nexus. We spoke with people from a huge variety of backgrounds. A number of people were new in the disability sector, whilst some had been in it for decades.
One of our key messages was that Nexus staff come through many different pathways. Formal qualifications are not always required and we greatly value lived experience.