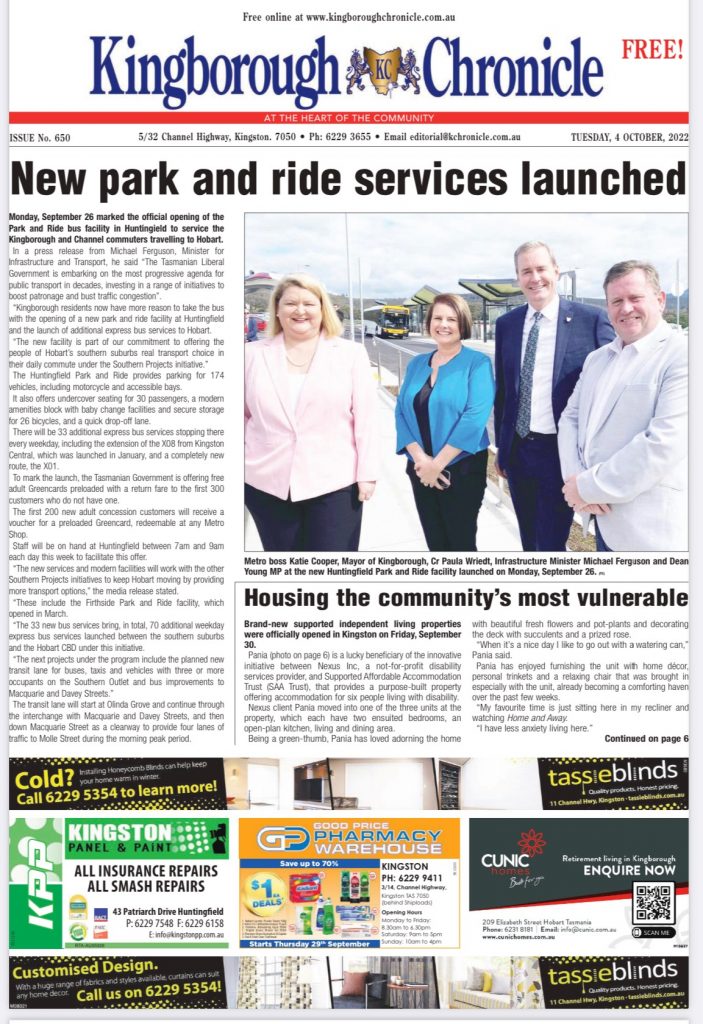 Housing the Community's Most Vulnerable
Brand-new supported independent living properties were officially opened in Kingston on Friday, September 30.
Pania is a lucky beneficiary of the innovative initiative between Nexus Inc, a not-for-profit disability services provider, and Supported Affordable Accommodation Trust (SAA Trust), that provides a purpose-built property offering accommodation for six people living with disability.
Nexus client Pania moved into one of the three units at the property which each have two ensuited bedrooms, an open-plan kitchen, living and dining area.
Being a green-thumb, Pania has loved adorning the home with beautiful fresh flowers and pot-plants and decorating the deck with succulents and a prized rose.
"When its a nice day I like to go out with a watering can," Pania sad.
Pania has enjoyed furnishing the unit with home decor, personal trinkets and a relaxing chair that was brought in especially with the unit, already becoming a comforting haven over the past few weeks.
"My favourite time is just sitting here in my recliner and watching Home and Away.
"I have less anxiety living here."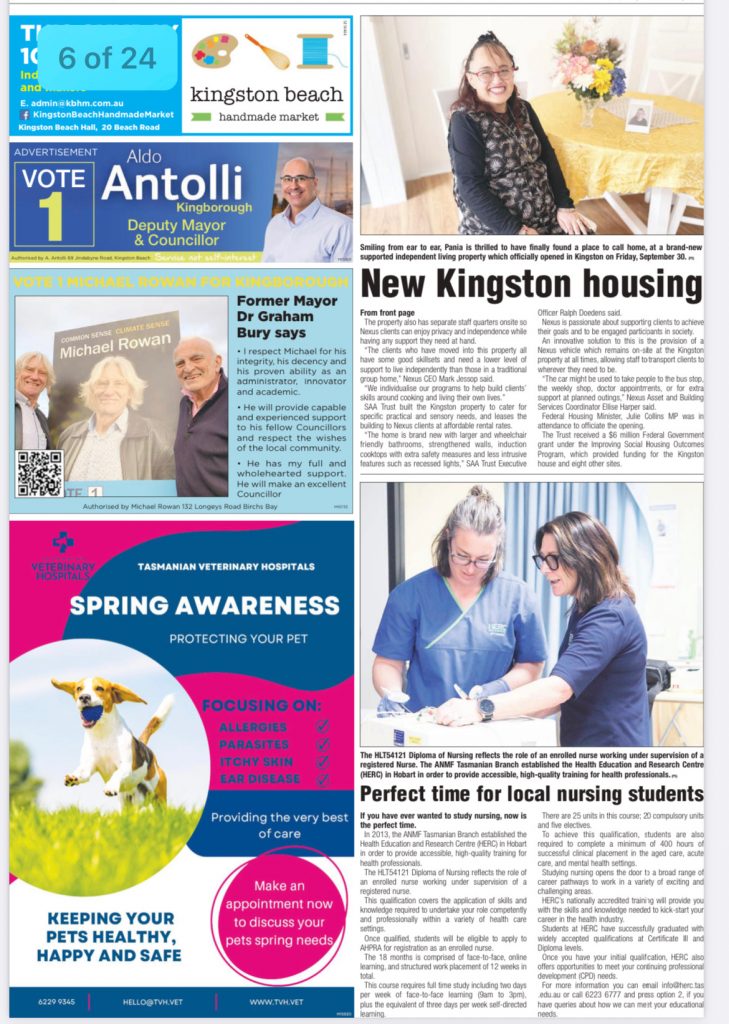 The property also has separate staff quarters onsite so Nexus clients can enjoy privacy and independence while having any support they need at hand.
"The clients who have moved into this property all have some good skillsets and need a lower level of support to live independently than those in a traditional group home," Nexus CEO Mark Jessop said.
"We individualise our programs to help build clients' skills around cooking and living their own lives"
SAA Trust built the Kingston property to cater for specific practical and sensory needs, and leases the building to Nexus clients at affordable rental rates.
"The home is brand new with larger and wheelchair friendly bathrooms, strengthened walls, induction cooktops with extra safety measures and less intrusive features such as recessed lights," SAA Trust Executive Officer Ralph Doedens said.
Nexus is passionate about supporting clients to achieve their goals and to be engaged participants in society.
An innovative solution to this is the provision of a Nexus vehicle which remains onsite at the Kingston property at all times, allowing staff to transport clients to wherever they need to be.
"The car might be sued to take people to the bus stop, the weekly shop, doctor appointments, or for extra support at planned outings," Nexus Asset and Building Services Coordinator Ellise Harper said.
Federal Housing Minister, Julie Collins MP was in attendance to officiate the opening.
The Trust received a $6 million Federal Government grant under the Improving Social Housing Outcomes Program, which provided funding for the Kingston house and eight other sites.