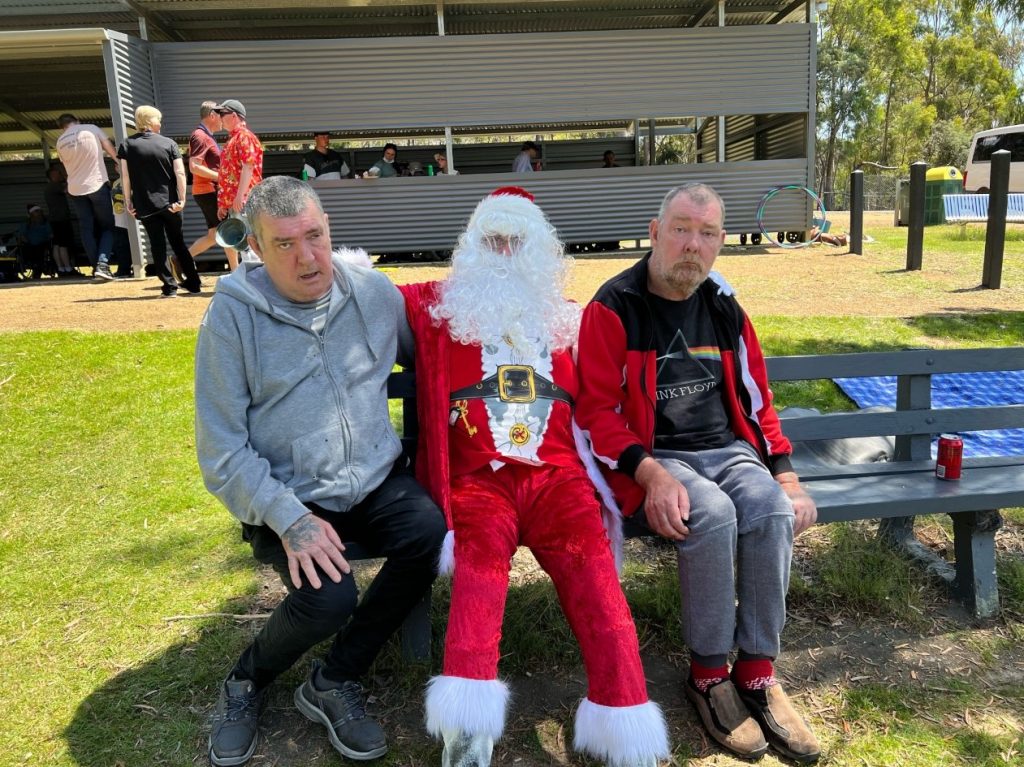 The sun was shining and spirits were high as Nexus clients and staff celebrated at the Nexus Christmas Party.
The day of fun and celebration was held at Tolosa Park and included delicious food and a variety of activities.
There was fierce competition on the totem tennis field while other clients chose to relax and catch up with friends.
Santa made the rounds, giving out Christmas presents and greeting each and every person.
Clients and staff alike got into the festive spirit with a variety of themed t-shirts and hats being worn, and a prize being awarded to the best outfits.
All in all the day was a huge success.
Our Nexus staff and clients would like to wish you all a very Merry Christmas and a Happy New Year!
Our office will be closed from on the recognised public holidays – 26th, 27th December and 2nd January.
Take care and enjoy the festive season!