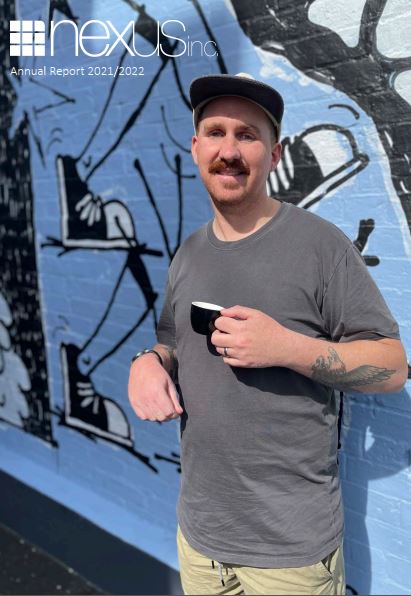 With the year almost at its end we are pleased to launch our latest Annual Report.
This year we have a new design and new stories from clients about their achievements, their time with Nexus and their plans for the future. Our staff also share their stories of upskilling, working for Nexus, and encouraging colleagues to advance in their career.
Thank you to everyone who has supported us and worked alongside us this year. We are grateful for your support as we continue to provide the highest level of support to Tasmanians living with disability.

A special thank you to the Nexus staff who are working over the holiday season. We appreciate your dedication to providing support to clients over Christmas and New Years.
Wishing you all a safe Summer and we will see you in 2023!

Read the 2021/2022 Nexus Annual Report here

Read past editions of the Nexus Annual Report here