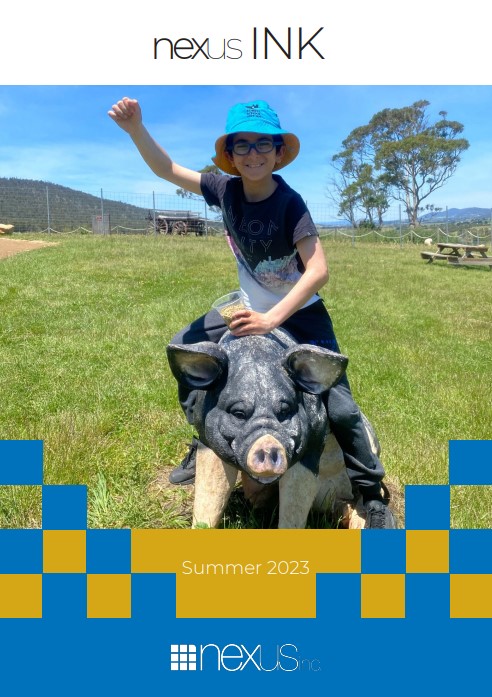 As we enter the third month of the year and prepare for Autumn's change of pace, it is time to look back on all the exciting innovations and achievements Nexus has seen over Summer.
Taking advantage of the warm weather, Nexus clients were out exploring places like Zoodoo, the Tasmanian Transport Museum, scenic locations like Cornelian Bay and the New Town Rivulet, having picnics outside and baking festive treats.
Nexus staff have experienced a season of new beginnings over Summer, looking to new ventures such as Children and Youth respite, establishing grassroots connections to find the ideal people for Support Worker roles, and finding new ways of monitoring Swallowing and Nutrition needs for clients.
On a corporate level much has been happening too, with the welcoming of former state disability services minister Jacquie Petrusma to our Nexus volunteer Board, plans to take Nexus "on tour" to connect directly with other organisations and support workers in the disability sector, and a key strategic project is underway to collect the views of clients and make sure their voices are better heard.
Read all about these developments in the Summer 2023 edition of our newsletter, Nexus Ink, which is available to read here.