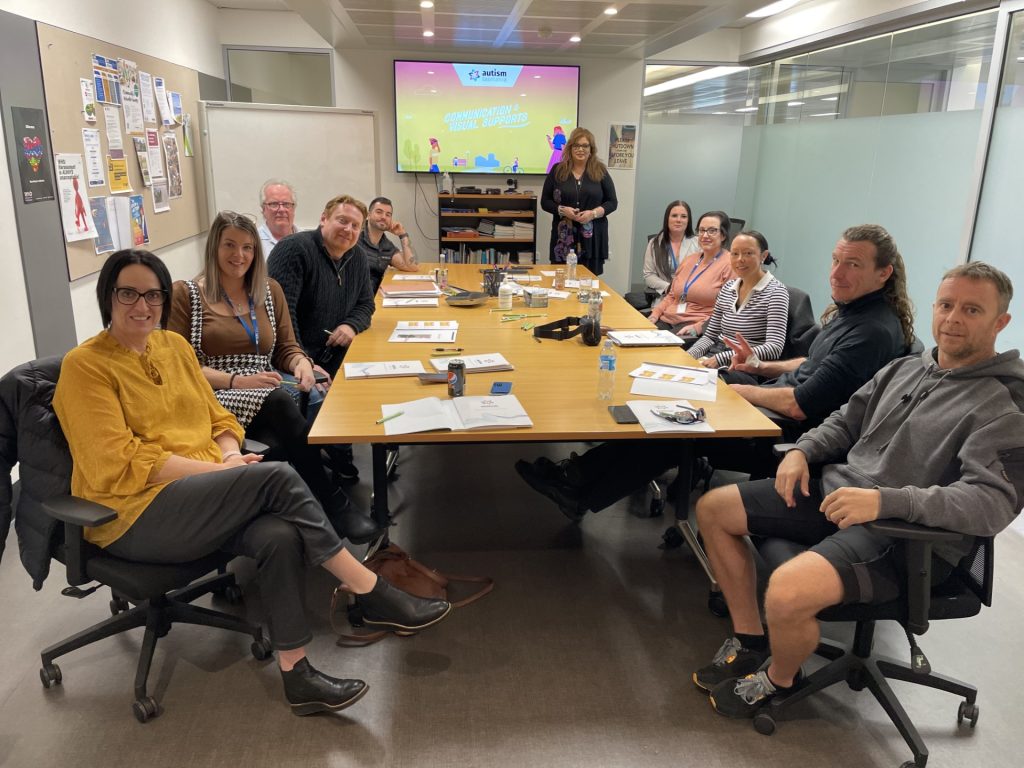 The first group of Nexus staff have started the new specialised autism-training program.
The program is made possible by a joint partnership Nexus has created with Autism Tasmania.
The partnership was officially announced on June 19, with the first group of participants commencing their training in early July.
Participants complete a session once a week for five weeks, covering the topics of: Thinking and Understanding, Communication and Visual Supports, Sensory Processing, Social and Behavioural.
The week-two session was held today, led by Jodie Denman (pictured at the back), who is the Autism Tasmania Coordinator of Professional Learning and Development.
We hope our participants are enjoying their training and we look forward to seeing the results of their newfound knowledge in practice.
Read all about the partnership between Nexus and Autism Tasmania here.