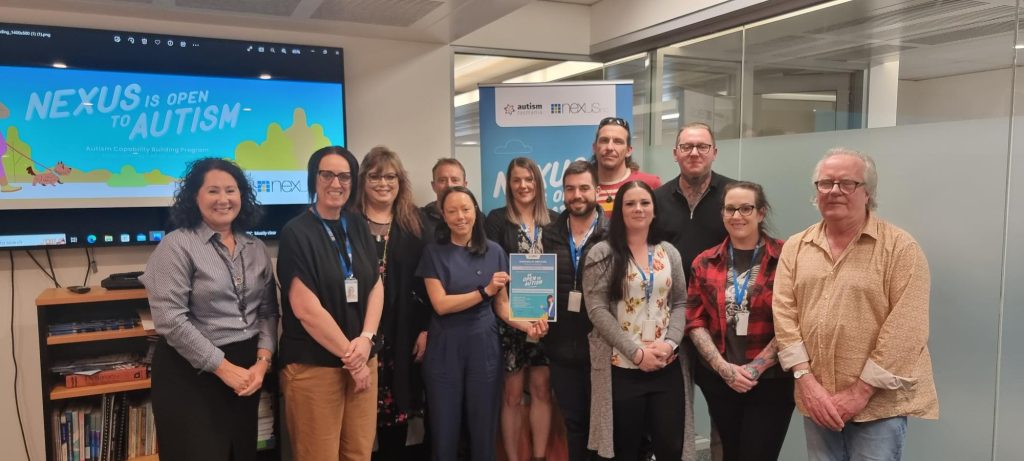 History was made today at Nexus, as we celebrated our very first group of 12 graduates in our Autism Capability Building training program.
An official graduation ceremony was held with graduates, managers and stakeholders celebrating the occasion together.
This seven-part program is led by Autism Tasmania, and is part of our wider partnership to develop autism knowledge and skills across our whole organisation.
The training and knowledge sharing across Nexus will provide life-changing benefits to our clients.
"Today is an occasion of significant magnitude to Nexus, and to the Autistic Tasmanians that we support," General Manager People and Practice, Annette Clark said.
"We are very proud to be leading the way on this kind of training and we are currently the only disability service organisation in Tasmania to have a direct partnership with Autism Tasmania."
Autism Tasmania CEO Donna Blanchard was thrilled to celebrate this milestone occasion.
"This is the goosebumps moment. This is the culmination of a lot of planning behind the scenes and a lot of work and commitment from all of you," Donna said to the graduates.
"With this project and training, Nexus really is leading the way in showing how providers can support the autistic community in a meaningful and sustainable way – not just with a one-size-fits-all approach."
Nexus has invested time, money and resources into this program because we see the value to staff, clients and our wider community of having tailored and informed support.
"When people are better understood, we are able to meet them where they are and provide the support that they need as an individual – rather than the support we think they need based on a diagnosis on a piece of paper," Annette said.
The partnership was officially announced on June 19.
Read all about the partnership between Nexus and Autism Tasmania here.