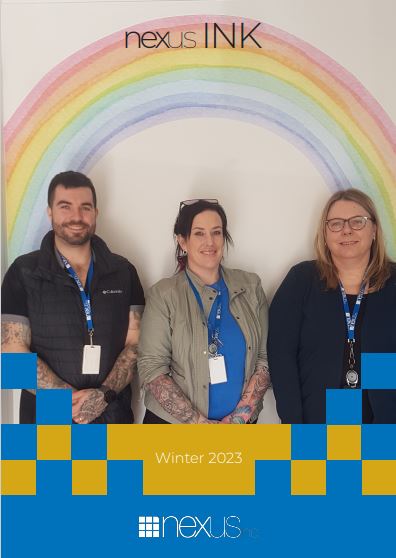 Our Nexus Ink Winter edition is now out with our hard-working Children and Youth Respite team this edition's cover stars!
The team were all smiles as they welcomed the local community to Open Days at our purpose-built respite property in the northern suburbs of Hobart.
Not letting the winter chill stop them, our clients were supported to visit Mount Wellington, improve their independent living skills, celebrate birthdays and sporting matches, and hit the road on a foodie tour.
It is always great to see clients having new experiences and living their best lives – which is why our Client Stories is a much-cherished section of the newsletter.
The major story this Winter was our growth into the North West of Tasmania. Coastal Residential Service transitioned over to Nexus and we warmly welcomed their staff and clients to the team!
Read about it all in our Nexus Ink Winter 2023.