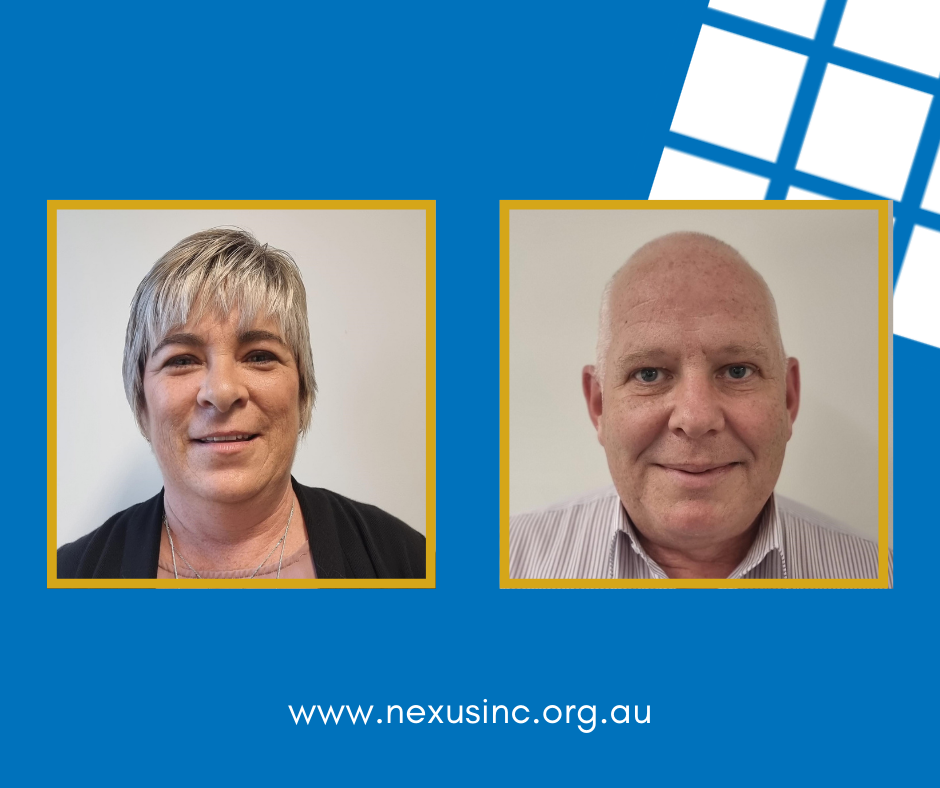 With increases in NDIA reporting requirements and a rising number of COVID cases in our community, we are grateful to have had two highly experienced people recently join the Nexus team to oversee quality, compliance and practice.
We warmly welcome Annette Clark as General Manager People and Practice, and Mark Cocker as Manager Quality and Compliance.
Both bring a wealth of knowledge and experience to their roles and have already contributed significantly to our business strategy.