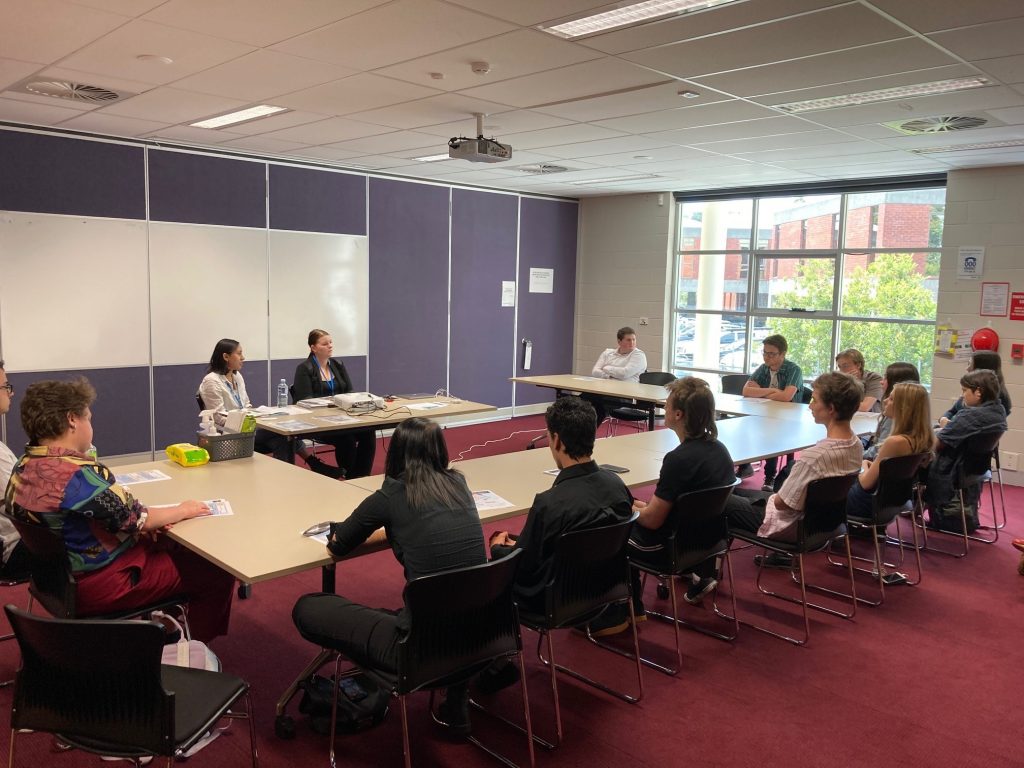 Our team were excited to speak with another group of young job seekers at Colony 47 this week.
This time our Capacity Building Team Leader, Bree, and one of our Supported Living support workers, Lily, spoke with the enthusiastic group. They spoke about their roles at Nexus and the many types of jobs available in the disability sector.
Bree and Lily were pleased to get plenty of positive feedback from the participants about the presentation. We hope to see some of this group of job seekers come through our doors as Nexus employees soon!
Current vacancies at Nexus can be found here: https://www.nexusinc.org.au/join-the-team/