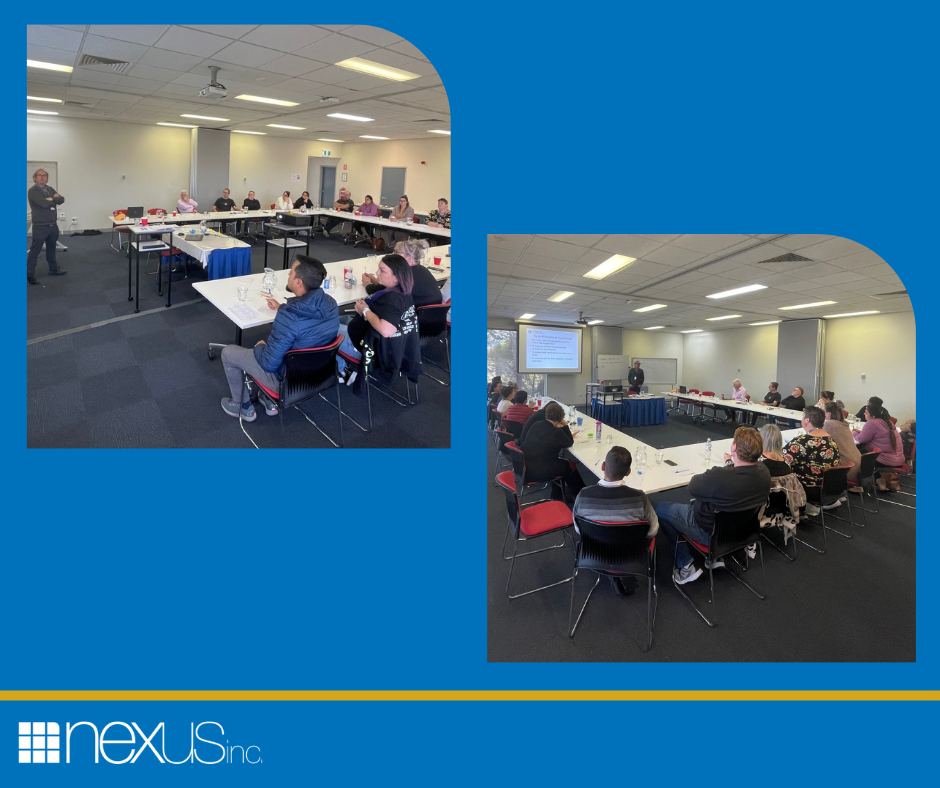 Whether they are building their career in disability support or working in our corporate office, we pride ourselves on providing ongoing training and development to our staff at all levels.
Yesterday Team Leaders in our Supported Living (SL) team met for a refresher workshop in supervision skills.
Our Team Leaders work hard to make sure that their team feel safe and supported when working with clients.
A few of our support workers have recently moved into Team Leader roles. This training was an excellent way to further develop their leadership skills.
Team Leaders heard from their Division Manager, Assistant Managers, and a People, Culture and Quality representative. They covered best practice for managing people and building a positive team culture.