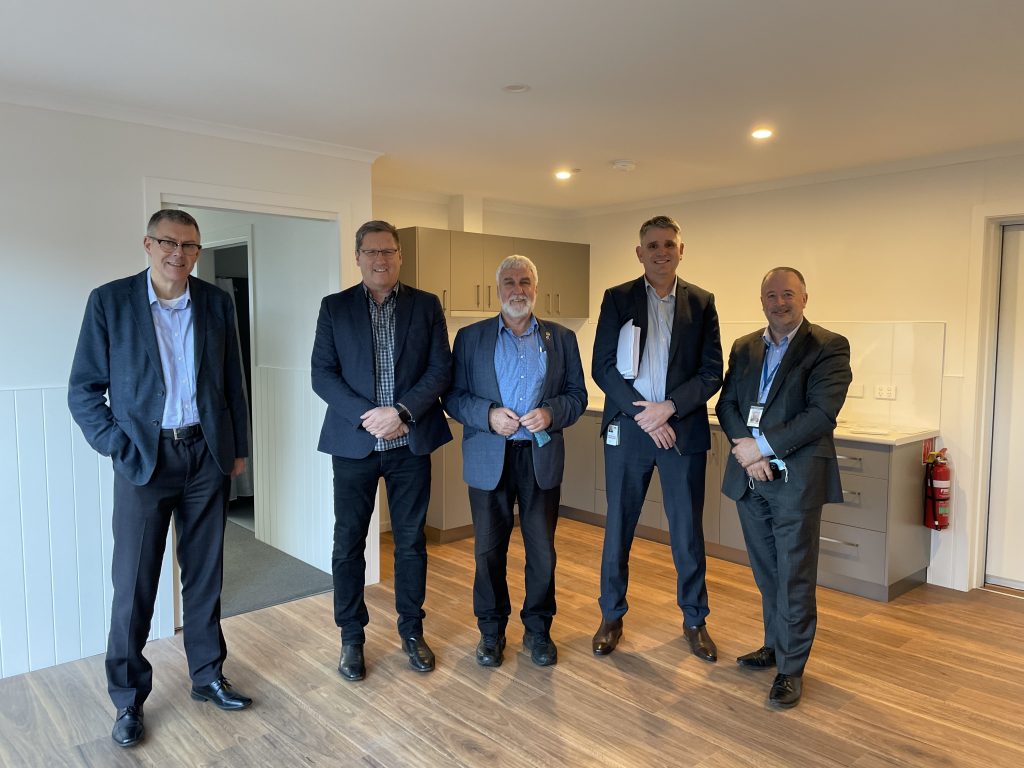 It was great to have Ray Griggs, Secretary of Department of Social Services, join us onsite at our new Supported Living properties in Kingston.
Ray toured our new units and discussed with our CEO, Mark Jessop, the challenges that people with disability can face when accessing housing. This can include challenges around finances, access, and getting the support they need in the house.
The new Nexus units will be providing clients with a good balance between independent living and the support they want to receive.

For more information on these units, or any of our Supported Living properties, you can visit our Supported Living page here.