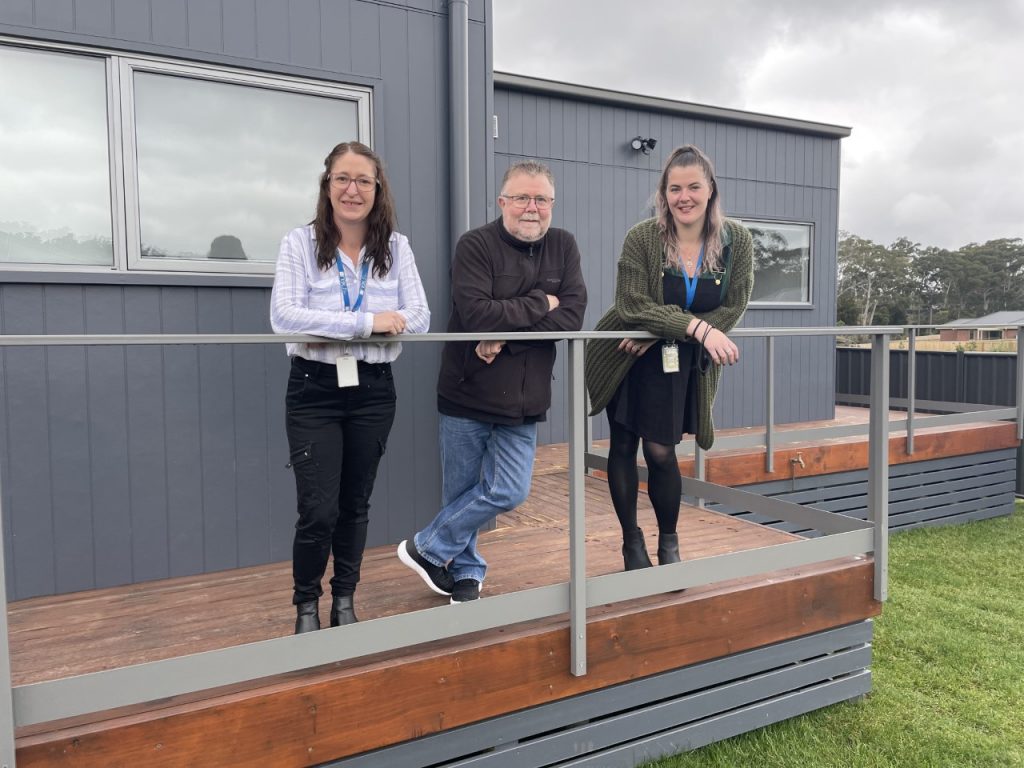 A momentous occasion was marked this week as Nexus clients began a new chapter towards their own independent living.
After months of preparation, clients began to move into the three units at our brand new Supported Independent Living property at Kingston.
"For some of our clients they are moving out of home for the first time which is a really big step for them," Nexus Supported Independent Living Assistant Manager Ally said.

Building social skills and relationships is also supported through the property's design which boasts a large, shared living and dining area where clients can mingle or entertain their friends and family.
"The space provides an opportunity for clients to build relationships, without it being a really daunting experience," Ally said. "It allows them to interact without the fear and anxiety of building a new relationship."

Each of the three units feature two ensuited-bedrooms, and a combined kitchen-dining-living room.
"This makes them feel a lot more independent, they have that choice and control in how they live their lives which is a big part of our mission and values," Nexus Asset and Building Services Coordinator Ellise said. 
Other spaces include the shared laundry facilities, a large wrap-around deck that hugs the home and outdoor grassed spaces; the latter two of which allow for outdoor entertaining and relaxation.
While enjoying all the perks of living an independent life that they love, clients are also supported by 24 hour staffing.
There are separate living quarters for the staff, allowing them to stay overnight while giving clients their privacy.
"We need to support them and also allow them to have that freedom they need as adults," Ally said.
Part of this extra assistance provided by staff is access to a Nexus vehicle which remains on site, allowing staff to transport clients to wherever they need to be.
"The car might be used to take people to the bus stop, the weekly shop, doctor appointments, or for extra support at planned outings," Ellise said.
Nexus worked with Sustainable Affordable Accommodation to make the Kingston property available for clients. This partnership is a wonderful example of how organisations can work together to provide housing for those most in need.
"It is very important to find these solutions," Nexus Kingston property Team Leader Scott said. "The property is well designed too and looks just like [any other] home."
"I am immensely proud to be involved in this project."