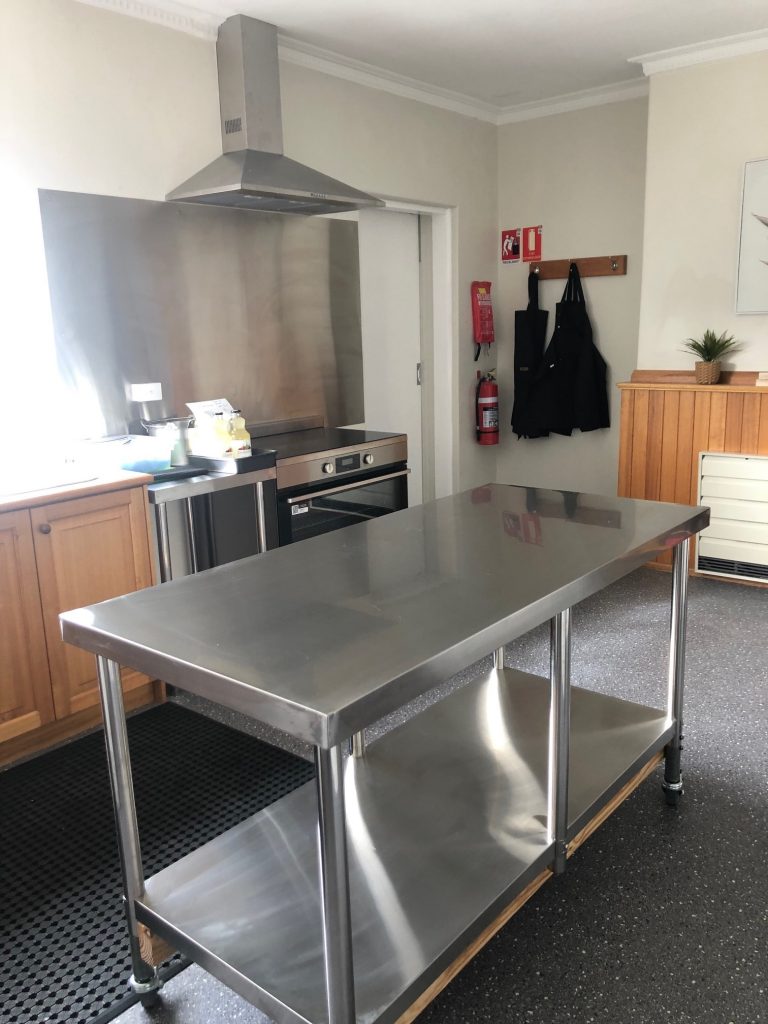 Renovations have recently been completed at Nexus' Huonville kitchen, providing clients with an expanded range of training, employment and entrepreneurial opportunities.
The kitchen at our Huonville office has been transformed from a limited space to a small, commercial-standard kitchen which will be utilised by clients of the Customised Employment program and the SEED social enterprise.
The Customised Employment program connects clients with training, practical work experience and employment opportunities that match their skills, interests and support needs.
Many clients from the program have expressed an interest in jobs that involve basic food handling and preparation.
Until now the kitchen has been primarily used for smaller projects like making dehydrated apple chips, but will now expand to include the production of jams, toffee apples and other offerings that clients are interested in making.
"Our clients complete an online food handling course prior to using the kitchen, so they learn procedures around working safely and adhering to the standards of a commercial kitchen, and that is a valuable qualification for them" Customised Employment Manager Jackie said.
"Then through this experience in making things in the kitchen they build skills for employment and gain insight into what ventures they could set up themselves as their own micro-business."
Our Customised Employment program has successfully created opportunities for people who are caught in the gap between wanting to gain employment but not yet having the appropriate experience.
"Sometimes they don't have a step between finishing school and wanting to go into a particular job or industry," Jackie said.
"If someone wants to learn skills to work in a commercial kitchen, basic cooking skills to work in a café or somewhere like McDonalds, we can help them through our newly renovated kitchen."
The new renovations include stainless-steel splash-backs and other features for best practice in food handling, a non-gas-based oven and stovetop for optimal safety, a portable food preparation bench, and appliances like dehydrators, jam-pans, toffee-thermometers and more to expand on the products the kitchen can produce.
"The oven is massive, so we can do things like sterilise a large amount of bottles at a time for jam and preserve making, which makes product-making much easier and quicker," Jackie said.
Accessibility is key to the renovations of the building, which also includes wheelchair-accessible ramps and toilets.
The kitchen will also be used by the SEED social enterprise, which provides real employment opportunities that pay award-wages. SEED currently offers domestic and commercial cleaning and gardening services, as well as fruit picking, and orchard operations. The SEED team also run a Salamanca Market stall which sells apples picked by SEED workers.