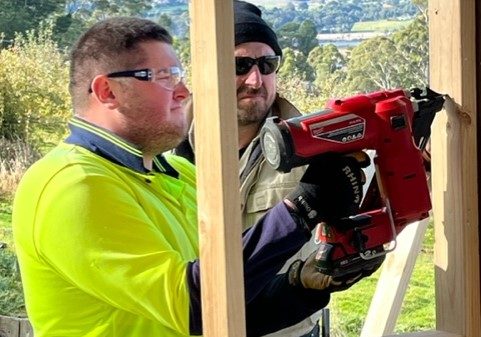 Are you looking to get into work and training? Our friendly Customised Employment team are excited to help you work out exactly what you need to do to achieve your goals.
Our Customised Employment team will work with you to work out what you would like to do. They will support you to find a job that matches your skills, interests, and support needs.
They will also support you to find out what skills you need to do that work.
HOW LONG IS THE PROGRAM?
Our Customised Employment program is 12 weeks. You might want to do more than one lot of 12 weeks. We usually work with you 18 hours each week.
We understand that 18 hours is a lot for some people. You can do less than 18 hours each week, it will just mean you need to do more weeks.
WILL I GET PAID?
If you do work experience you will not get paid. As part of the program you might do some paid work. This will be paid at award wage.