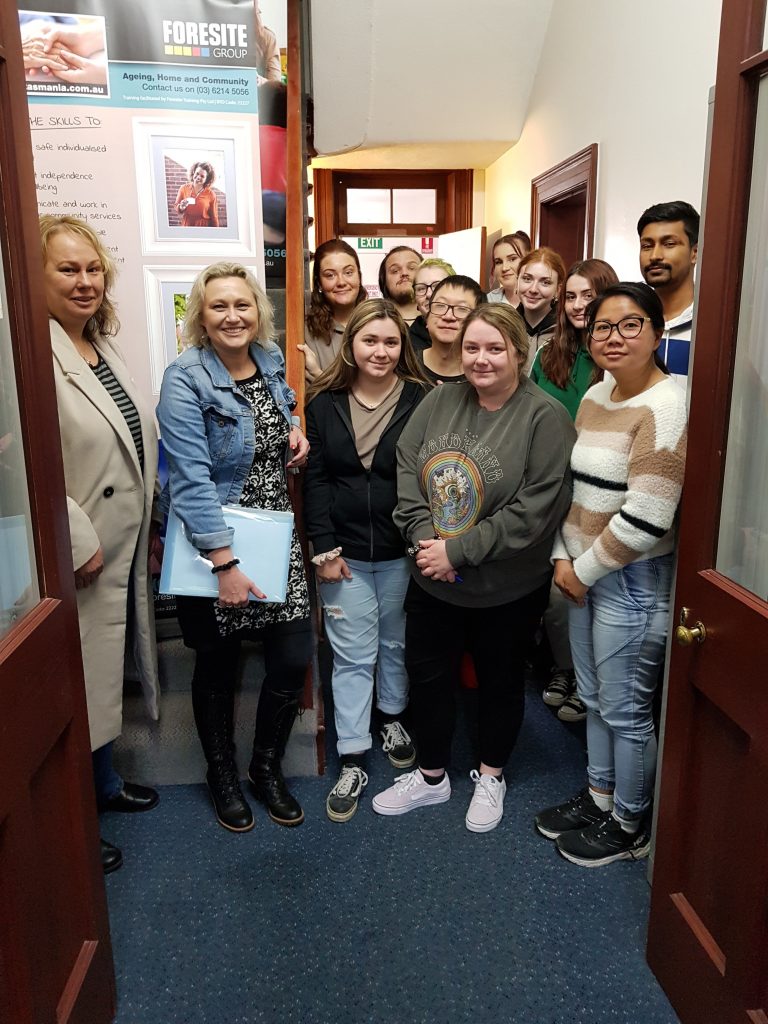 At Nexus we are very proud that our support workers are as diverse as our clients.
Our team regularly get out in the community to engage with potential employees from all over Southern Tasmania. This week we spoke with a great group of adult learners doing Certificate III in Individual Support (Disability).
Beck from Complex Support and Christie from Recruitment spoke with the highly engaged group at Foresite Training. The session was very interactive with the group particularly interested in the supports we offer and the extensive training we provide.
It was fantastic to see people from a variety of different backgrounds interested in entering the industry.
We had great feedback from Foresite Trainer and Assessor, Ange, who kindly invited us along. "Thanks so much for coming along yesterday. We loved the relaxed manner in the information you shared, and the students were impressed with all of Nexus' different programs. I love what Nexus is doing – it's great for our community. So thank you both for your contribution and commitment, and the positive impact you have on people."
This was our first presentation to Foresite Training and we look forward to doing further work with their students completing their Certificate III in Individual Support (Disability).